ETHICAL & SUSTAINABLE WORKING
BECOMING A SUSTAINABLE ØRN
At ØRN, we have a long-term commitment to being a truly sustainable business which is why we aim to ensure that every facet of our business has as little impact on the environment as possible, whilst at the same time protecting lives and sustaining livelihoods.
In order to fulfil our commitments we have launched:
ʻTHE SUSTAINABILITY CONVERSION PROJECT'
Through this, we will evaluate all areas of our operation that impact negatively on the environment. This will enable us to develop the details of our sustainability strategy.
OUR ETHICAL & RESPONSIBLE WORKING PRACTICES
As a responsible manufacturer, we only partner with ethical and accountable producers who uphold and adhere to globally respected practices. This includes a zero tolerance policy towards modern slavery and a commitment that our suppliers will not use involuntary, forced or trafficked labour nor hire any employee under the minimum age as established by law. We are proud to be a living wage employer, which ensures that all employees aged 18 and over, including certain classes of contracted staff, are paid at least the living wage.
OUR CUSTOMERS
At ØRN, we partner with like-minded organisations who are committed to the same environmental standards and goals to improve the environment in which we work. Our focus is on developing strong and long-lasting customer relationships.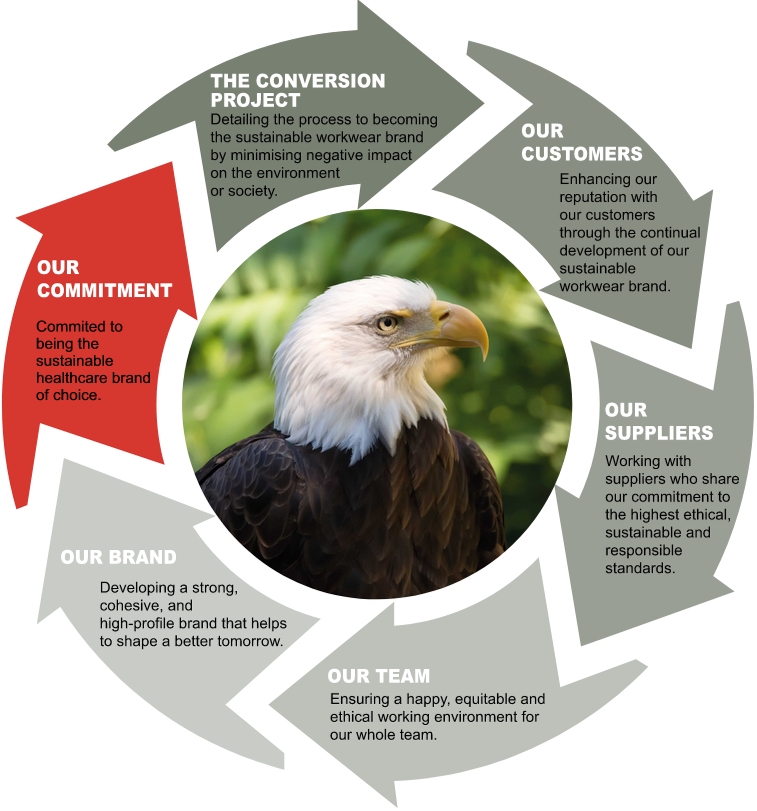 We have reduced our carbon footprint by 30% annually, and aim to be carbon neutral by 2030.
All orders are shipped using cartons/bags made from 100% recycled material.
Any cardboard and plastic waste generated within our operation is recycled, saving on landfill waste.
50% of our fleet of vehicles delivers low or zero emissions.
In our warehouse, we use 100% electric-powered MHE equipment and all lighting is low emission, motion-sensitive LEDs.
As part of our commitment towards more sustainable working practices, we have implemented a number of actions to reduce our impact on the planet and its resources